Donations to HK activist accounts frozen.
Veteran activist Lee Cheuk-yan used to receive donations regularly via bank transfers for his group, the Hong Kong Alliance in Support of Patriotic Democratic Movements of China.
Recently, however, supporters have been handing him cash."They don't want to leave any record," said Lee, whose group is best known for organising the annual June 4 candlelight vigil in Victoria Park to remember Beijing's Tiananmen Square crackdown of 1989. Donations to activist organisations, opposition parties and those supporting anti-government protesters have come into the spotlight, following recent cases in which police cited money-laundering laws in targeting individuals and groups.The cases have raised questions about whether crowdfunding is still allowed for opposition parties and groups that support anti-government activities, especially in light of the national security law imposed by Beijing on Hong Kong in June.
The first case arose a year ago, when police arrested four men and froze HK$70 million raised by Spark Alliance, a group that supported Hong Kong anti-government protesters.This month, money-laundering allegations were directed at former opposition lawmaker Ted Hui Chi-fung, who has fled Hong Kong, and the Good Neighbour North District Church, a Christian group which helped protesters. Soon after leaving with his family for Britain via Denmark earlier this month, Hui found that his bank accounts, as well as those of his wife and parents, were blocked. Police, who confirmed freezing HK$850,000 of his assets, accused him of embezzlement and breaching the national security law. Hui said he raised HK$3.5 million to initiate private legal action against a police officer and a taxi driver accused of deliberately ploughing into a crowd of protesters last year, but the money was in an account under a law firm and had nothing to do with his account and those of his family members.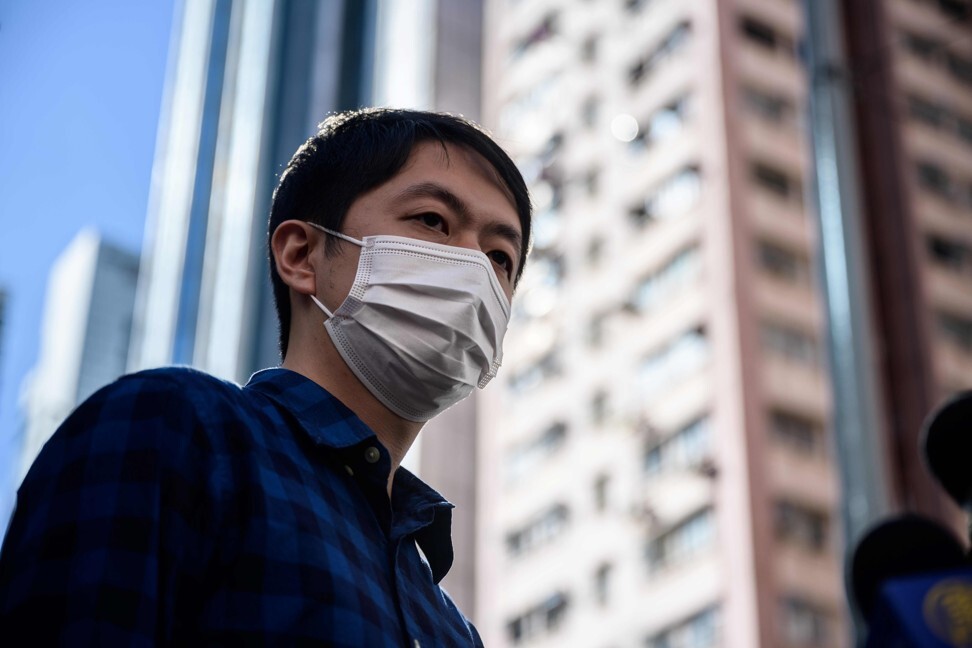 Former lawmaker Ted Hui. Photo: AFPThe church, whose "Protect the Children" ministry supported young activists during last year's protests, called the police action "political retaliation".
At least three of its bank accounts were frozen, including those of its pastor and his wife. Police said an ongoing investigation into money laundering and fraud found the church received HK$27 million in donations over more than a year but publicly declared less than a third. Last month, teacher Yeung Pok-man, 30, was arrested on suspicion of money laundering over HK$5.8 million he raised in a crowdfunding campaign for his ailing parents. Police said the sum far exceeded his HK$500,000 target. Yeung was also connected to the protests. He was sentenced to nine weeks' jail in September last year for kicking a police officer during an anti-government protest. He was arrested for money laundering while on bail pending his appeal.
Last month too, Wan Yiu-sing, an online radio host known for his on-air moniker "Giggs", was arrested with his wife for money laundering in connection with a crowdfunding drive to support protesters who fled to Taiwan. Wan and his assistant were also arrested and accused of aiding secessionist activity, which is banned under the national security law. On Thursday, Secretary for Security John Lee Ka-chiu defended the police action, saying the force had acted in accordance with anti-money-laundering legislation.Simon Young Ngai-man, a University of Hong Kong associate law dean who specialises in financial crime, said while crowdfunding was not regulated specifically, some aspects of other legislation including financial and money-laundering laws would have an impact on it. He added that as an international financial hub, Hong Kong tended to have a "disproportionately high" number of commercial crime and fraud cases, and it was generally accepted that police should have wide powers for dealing with these, including picking their targets and freezing funds.
"In a politically divided society, such choices made by police will inevitably attract criticism from some quarters," said Young.
A lawyer representing some of the opposition figures and groups involved in the cases agreed that police needed powerful tools to combat commercial crime, but warned of possible abuse of power. Requesting anonymity, he said the law allowed police to freeze assets based on little more than a hint of suspicion and the funds then could not be touched for a long time. He pointed out that none of the cases had gone to court yet, but the assets of those accused remained frozen. None of the four people arrested a year ago in the Spark Alliance case have been charged with money laundering, although a fifth person, an 18-year-old caught later in connection with the probe, ended up being jailed for 42 months for drug trafficking.
Senior counsel Ronny Tong Ka-wah, a member of the government's top advisory body, the Executive Council, said crowdfunding remained legal in Hong Kong but pointed out the risks apparent in the recent cases.
"When you raise funds, you are viewed as having a certain purpose and people make donations because of that purpose," he said. "If you breach that trust and depart from that purpose, that is breaking the law."
He said police would investigate if they suspected that individuals had not disclosed fully the amount they raised and there was a possibility that the money might have gone into their own pocket.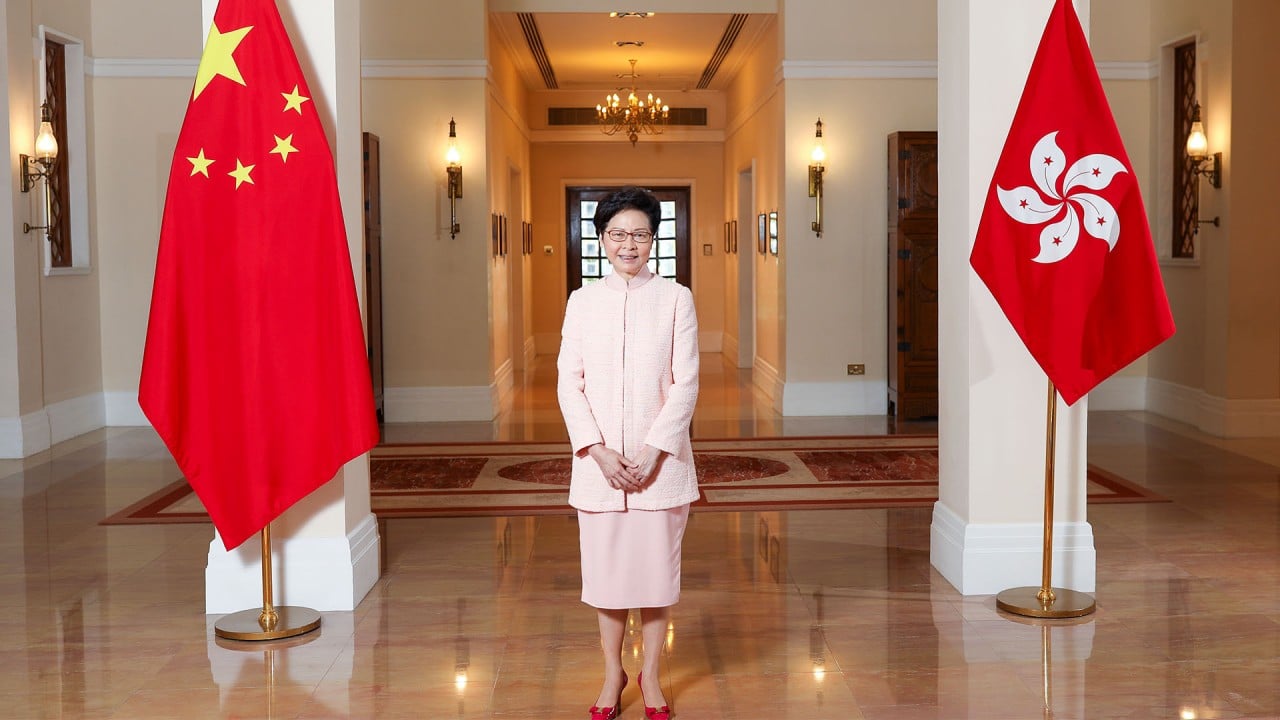 Former director of public prosecutions Grenville Cross said if crowdfunding proceeds were for an illegal purpose or if people were deceived into contributing, it would justify freezing accounts while a criminal probe was done. Criminal lawyer Jonathan Midgley, senior partner with Haldanes, who specialises in white-collar crime, said concerns arising from the money-laundering law came long before politics began to grip the city. He said the existing system did not have a time limit on how long frozen assets might be held without judicial oversight. This could mean a lengthy and expensive process for a client wishing to seek redress from a court, he noted.
Activists such as Lee Cheuk-yan are concerned about the effect the spate of recent cases might have on donors. Going by those who have taken to pressing cash into his hands, he sensed that Hongkongers had begun worrying about being seen to support some individuals or groups. Barrister Margaret Ng Ngoi-yee, a trustee of the 612 Humanitarian Relief Fund set up last year to support protesters facing legal action, felt a responsibility to those who gave HK$170 million for the cause. As of October, HK$17.7 million was left after the fund was used to pay off legal, medical and operational expenses.
"We trustees will do all we can to take care of the 612 fund," Ng said.